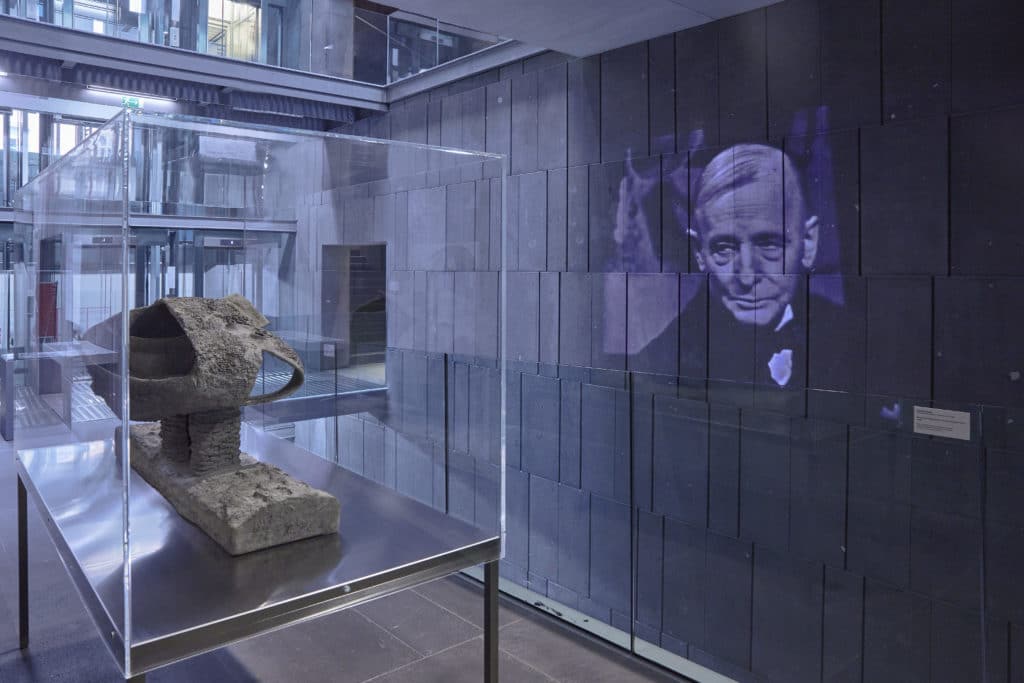 November 30, 2018 – December 31, 2023
Permanent exhibition at mumok – Museum moderner Kunst Stiftung Ludwig Wien
7., Museumsplatz 1
Curated by Dieter Bogner.
Our thoughts are with the people of Chernivtsi, Kyiv and all of Ukraine.
Frederick Kiesler was born in Czernowitz/Chernivtsi in 1890. Today the city is part of the Ukraine. On the occasion of the 50th anniversary of Kiesler's death in 2015, a commemorative plaque was placed on the house in the former Karolinengasse 5, where Kiesler spent his childhood.
We have fond memories of a symposium that we held together with KNUCA (Kyiv National University of Construction and Architecture) on the occasion of the Austria-Ukraine cultural year in November 2019 under the title "Ukraine Tomorrow. Frederick Kiesler's Visionary Correalism as Impulse for Architecture, Art and Society".
We are therefore closely linked to Ukraine. We are looking at Ukraine with deep concern and are observing developments. And we hope that this senseless war will end soon.
Contact
Österreichische Friedrich und Lillian Kiesler-Privatstiftung
Mariahilfer Straße 1b/Top 1
1060 Wien
T +43 1 5130775
office@kiesler.org
Directions
Public Transport:
Subway: U2 Museumsquartier, U2/U3 Volkstheater, U3 Neubaugasse
Tramway: 1, 2, 71, D Stop Burgring
Bus: 57A Stop Getreidemarkt